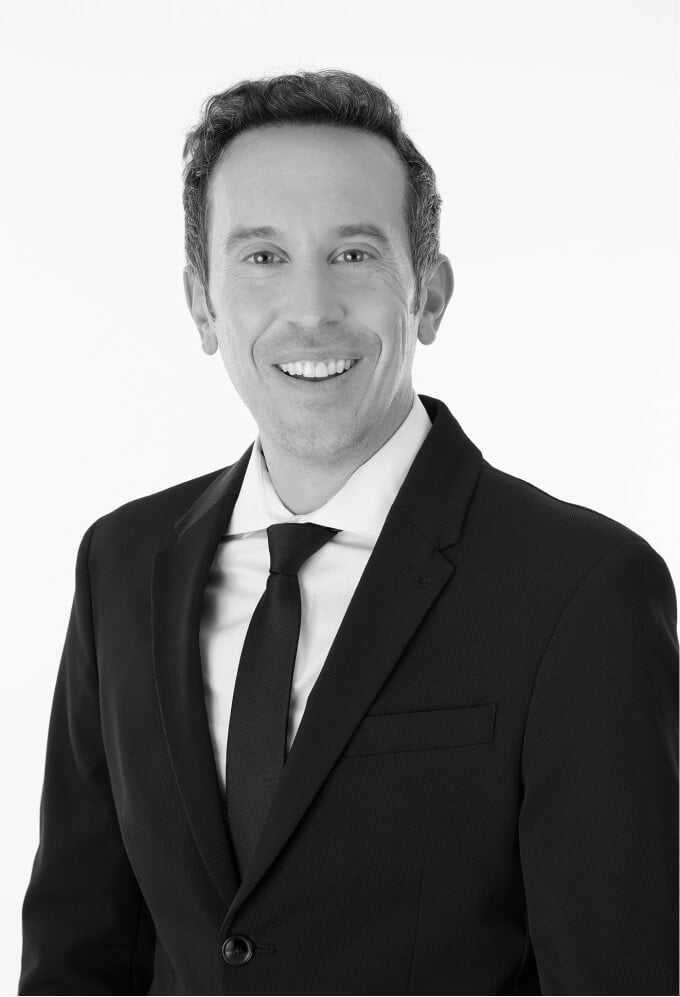 Chirurgien dentiste généraliste
Dr Benoît Carrier
Dr. Benoît Carrier is a general dentist holding a Doctor of Dental Medicine degree from the University of Montreal, as well as a Master's degree specialized in neuromuscular orthodontics and dentofacial orthopedics from the University of Jaume I. He also holds a Master's degree in Dental Sciences from McGill University, focusing on myofacial and temporomandibular pain.
Dr. Carrier is a graduate of the prestigious Las Vegas Institute for Advanced Dental Studies (LVI), with expertise in advanced dental aesthetics, comprehensive neuromuscular mouth rehabilitation, and neuromuscular orthodontics.
Dr. Carrier has been the proprietor of Repentigny Dental Center since 1999, a clinic renowned for cutting-edge aesthetic and orthodontic care, established back in 1985. Since 2002, he has also practiced at Amari Dental Center, specializing in orthodontics. Committed to providing state-of-the-art services, Dr. Carrier hones his expertise annually through advanced training both in Canada and abroad (United States, France, Australia, etc.).
Notably, Dr. Carrier was honored with the "Student of the Year" award by the American Academy of Periodontology. His dedication to medical and dental research has led him to become one of the few dental surgeons to receive grants from both the Canadian Medical Research Council and the Quebec Health Research Fund.
About Dr Carrier
Université de Montréal

Doctorat en médecine dentaire

Université McGill

Maîtrise en sciences dentaires : orienté sur les douleurs myo-faciales et temporaux mandibulaires

Université Jaume I

Maitrise en science dentaire avec spécialisation en orthodontie neuromusculaire et orthopédie dentofacial

Las Vegas Institute for Advanced Dental Studies

Orthodontie neuromusculaire et esthétique dentaire avancé
Le Dr Carrier is a active member of :
L'Association internationale d'orthodontie (IAO)
L'Académie de dentisterie générale des États-Unis (AGD)
L'Association des Chirurgiens-Dentistes du Québec (ACDQ)
The International College of Cranio-Mandibular Orthopedics (ICCMO)
American Academy of Dental Sleep Médecine
Retour à l'équipe